Summer Reading Program June 1 to July 31
All Ages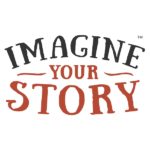 Take and Make Crafts
Every Friday there will be a fun craft available for your child to stop by and pick up at the Mulberry St. door. These crafts will be available for 2 different age groups. Please specify your child's age before pick up. Crafts will be for Pre-k children and for children in grades 1—5.
Pick up is during business hours and they will be available on the following dates:
July 3, 10, 17, 24 and 31.
Each week will have a different theme. Each Take and Make craft will also have other activities to go along with the theme for the week. There is a limited number of available Take and Make crafts.
Teen ghost walk
Teens can take a walk around the downtown Salem area anytime during the week of July 6—11. Ghost walk brochures will be available during business hours this week. We will take you back through time, when the town was new and the history was wild. We will tell you stories from the area's past. You will need to have a cell phone with a QR reading app.
Hardy Lake Raptor Rehab Center
Join us virtually on Thursday, July 9 at 2:00 p.m. when staff from the Dwight Chamberlain Raptor Center will present a virtual show for us on birds of prey that are being rehabilitated at the center. More information on show format will be available closer to date of show.
Scavenger Hunt
Take a walk around the downtown Salem area and go on a Scavenger Hunt. The Scavenger Hunt will be available during the week of July 20—25. Brochures for the Scavenger Hunt will be available during business hours this week. Your downtown area has a rich history with many interesting things to see. We encourage you to do this activity as a family. You will need to have a cell phone with a camera for this activity.
Nevertheless, Live: Writing Our Living Through Poems and Stories
A Free Writing Workshop for Teens
Tuesdays: 1:00-2:30  Six Sessions beginning June 23
Wednesday and Friday, Mentoring Sessions (Times TBA)
Classes led by IU MFA Creative Writing Faculty and Students
Booklets for the workshop are available for pick up at the library
Take a "Storywalk"tm  with the Salem Public Library.
Enjoy a great family activity together while reading and walking. Walk on our "Storywalk" route on the walking trail at the YMCA starting on June 1.  Every 2 weeks there will be a new story to read together as you walk.  Read the stories, get some exercise and have fun!