Herbs and Spices – Washington County Purdue Extension Program
Come join us for a discussion on herbs and spices.
Monday, May 20th at 2:00 p.m. at the Library.
Register by stopping by the library or calling 812-883-5600.
They Shall Not Grow Old Film Screening
Tuesday, May 21, 2019
7:00 PM – 8:40 PM
At the Salem Public Library
Free event. Seating is limited. Contains mature content.
On the centenary of the end of First World War, Academy Award-winner Peter Jackson (The Lord of the Rings trilogy) presents the world premiere of an extraordinary new work showing the Great War as you have never seen it.
This unique film brings into high definition the human face of the First World War using state of the art technology to restore original archival footage which is more than a 100-years old. Jackson brings to life the people who can best tell this story: the men who were there. Driven by a personal interest in the First World War, Jackson set out to bring to life the day-to-day experience of its soldiers. Using the voices of the men involved, the film explores the reality of war on the front line; their attitudes to the conflict; how they ate, slept, and formed friendships, as well what their lives were like away from the trenches during their periods of downtime.
This program is made possible by IU Cinema, Cicada Cinema, Washington County Chamber of Commerce and Tourism and the IU Center for Rural Engagement.
Memorial Day
The Library will be closed on Monday, May 27th for Memorial Day.

Summer Reading Program
June 3rd – July 31st
All Ages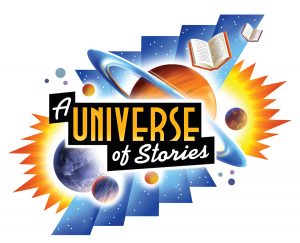 Story Times
Tuesdays June 4, 11, 18 and 25
Toddler Time (Ages 2&3) at 10:30 a.m.
Preschool Story Time (Ages 4&5) at 11:30 a.m.
Pre-registration is required for story times.
Bestseller Book Club
Wednesday, June 5th at 10:45 a.m.
Join us for a discussion of Next Year in Havana by Chanel Cleeton.